About
Hello! I'm Niroshan Ratnayake, Full Stack Web Developer.
An energetic, quick-learning, passionate team player with a good mix of both technical and non-technical skills, seeking for an opportunity in the field of software engineering.
Basic Information
Email:
niroshanratnayake07@gmail.com
Address:
No 276, Bibila, Naula
Language:
English, Sinhala
Education
Bachelor of Science Honours (B.Sc. Hons.) in Information Technology (Expected 2021)
University of Moratuwa
Reading for Honours Degree of Bachelor of Science in Information Technology
CGPA - 3.44 (End of 5 semesters).

Member at FIT INTECS university of moratuwa | Member at IEEE branch university of Moratuwa
Member at Rotaract Club university of Moratuwa|
TekXila - Career Boost Program
(2010-2014)
CodeGen Internationals Pvt (Ltd)
Industry ready career boosting 6 month course which covered all the concept with practicals and handson expereince
Results are yet to be annouced
Govt.Science College, Matale
(2010-2014)
G.C.E A/L & G.C.E O/L
G.C.E Advanced Level - Physical Science Stream (2016) Results :
Physics- B, Combined Mathematics- B, Chemistry - C

G.C.E Ordinary Level (2011) Results :
Science- A, Maths- A, IT- A, English- A, Buddishm- A, Sinhala- A, Geogrophy- A, History- A, English Literature- C,
St Anthonys College, Kandy
(2005-2010)
Secondary Education
Played U -13 Crciket
Played U -15 Cricket(Won all island 5th place - Division 1)
Work Experience
CodeGen Internationals Pvt (Ltd)
(2020 July - 2021 Jan)
Internship - Trainee Software Engineer
Project Worked - Kriyo
Technologies Used : Spring boot, Angular , MySQL, SAAS, Server Side
Free lancing

Leisure Time - (2018-2019)
Colloboraive projects, Assignment projects was done for sometime in the sence of improving my self.
People's bank - Madawala
Trainee - (2016 Oct - 2017 Aug)
Joined People's bank as a Trainee & Worked for almost a year
Achivements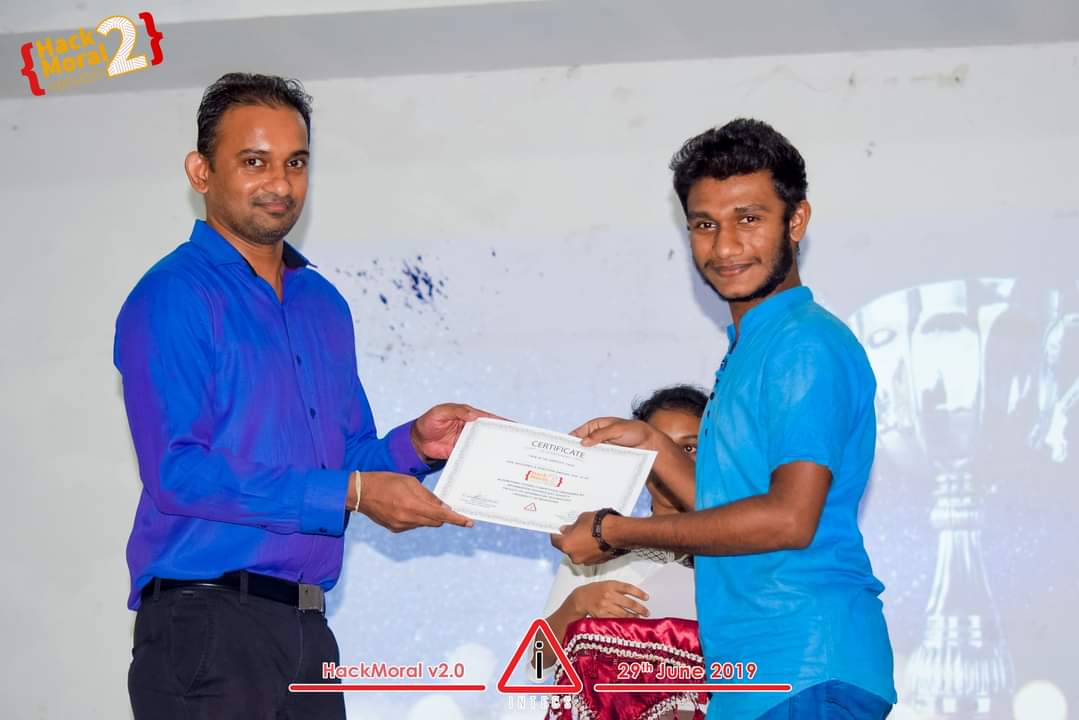 Hack Moral v2.0 - Second Runner-up
Won the 3rd place of Hack Moral V2.0 which was held at the University of Moratuwa. It was an algorithmic Coding competition in hacker rank platform organized by INTECS of faculty of Information Technology.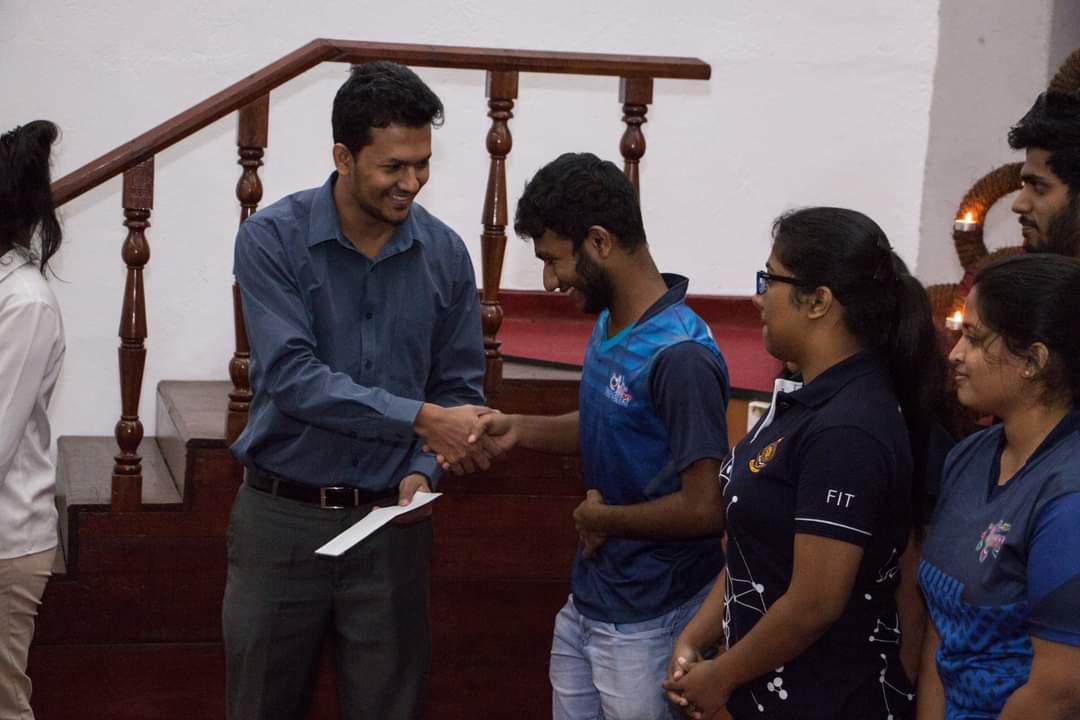 Inter University Robotic competition - Second Runner-up
'BUILD A ROBOT' Inter university Robotics Challenge 2018, organized by the IEEE WIE Affinity group of University of Moratuwa on 1st of December 2018. We won the 3rd place in the competition.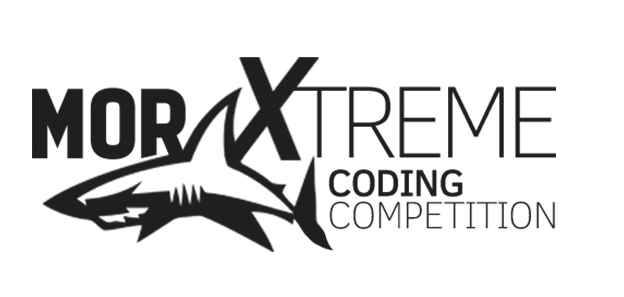 MORA-XTREME - 47th among 250+ teams
MoraXtreme is the huge coding competition around the Srilanka for all the undergraduates. This is an problem solving competition happened overnight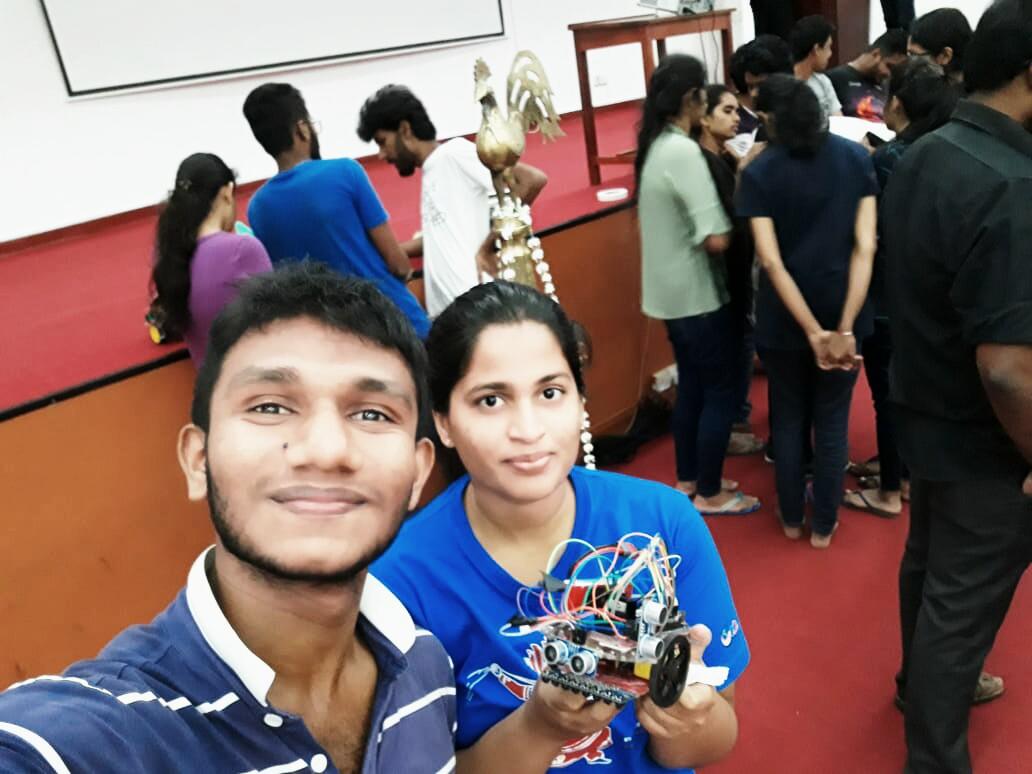 Roboteers - 5th place
'Roboteers' was an intra faculty robotic competition which was organized by faculty of information technology,University of Moratuwa. And we were able to get the 5th place among many contestants.
Contact Me
Address
No : 276, Bibila, Naula.
Phone
+94770626031
Email
niroshanratnayake07@gmail.com